Choose your language
Wählen Sie hier Ihre Sprache aus
Selecteer hier uw taal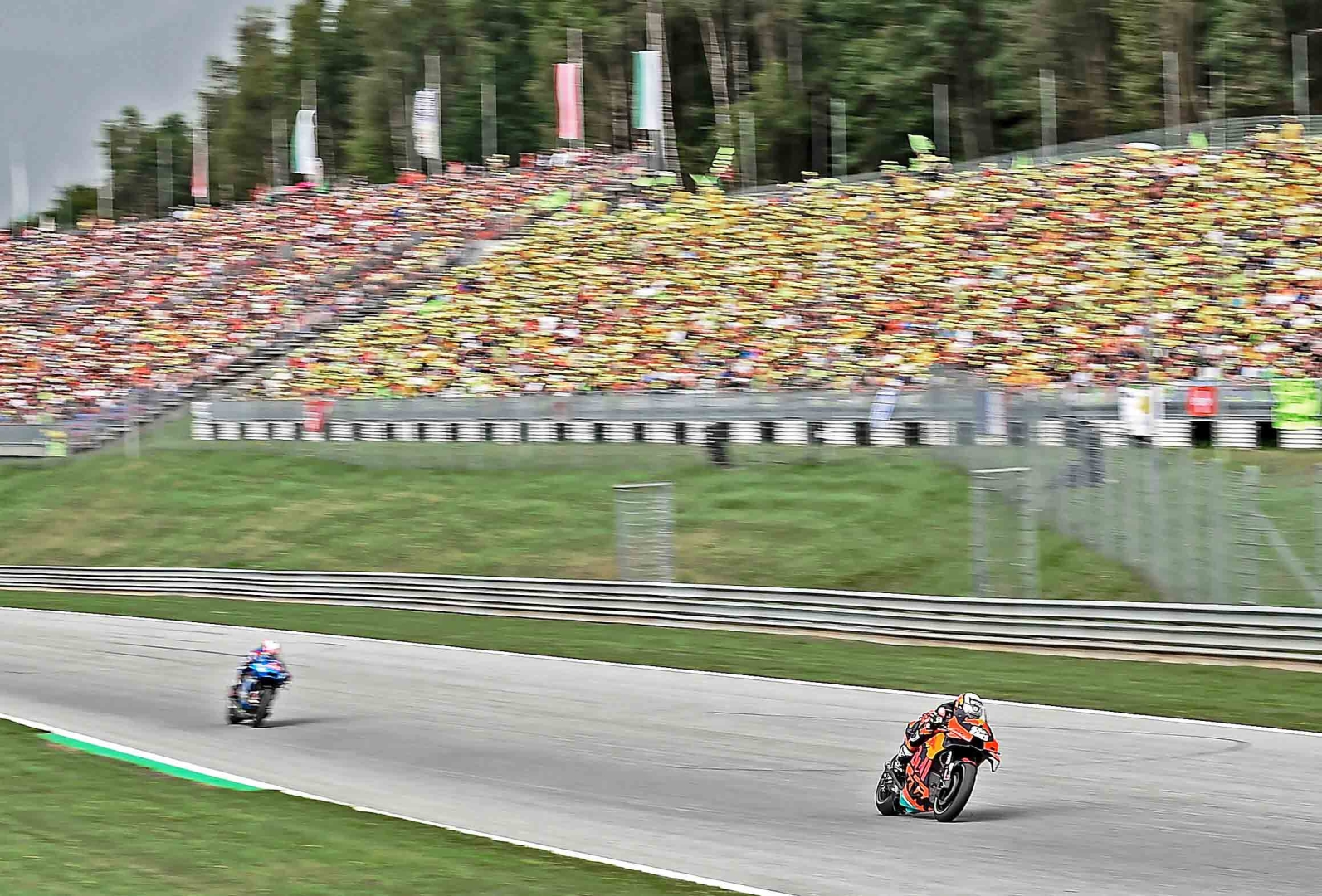 Where can I still get tickets for MotoGP in Spielberg 2023?

Tickets are still available for the MotoGP race in Spielberg. Currently, all grandstands are still available and it will take a few more weeks until the best seats are sold out. All ticket categories are available at GP Ticketshop or at GrandPrixTickets. The 3-day ticket prices start at Eur 18,- for children and go up to a maximum of Eur 223,- for the expensive start-finish grandstand.

Basically, interested visitors can still choose quite precisely where they would like to sit and whether it should be only individual days or the whole weekend.

A Sunday ticket on the Styria Grandstand costs 199 euros for adult visitors. You can also buy a 3-day ticket for a comparatively cheap 210 euros.

A MotoGP Spielberg ticket for standing room in 2023 costs an affordable 112 euros. Children stand for free with their legal guardians.


The best Spielberg MotoGP camping 2023!
The most popular campsite for families and guests who like it a bit quieter is the Schitterhof CAMPING WEISS. Here you can pitch your tent inexpensively for only 2 nights and, due to the proximity to the motorway, you also have an advantage when departing on race Sunday. No long waiting times and traffic jams are to be expected here.

For the MotoGP, the somewhat more expensive and, especially at night, rather noisy campsites are located in Flatschach. Here you can expect continuous noise pollution from the nearby party zones. Also, the pitch sizes are often only 30 sqm and are not exactly cheap due to a minimum overnight stay of 3 nights.

Some campsites charge campers extra if they want an electricity connection on their pitch. At the beautifully quiet Schitterhof, the spacious PREMIUM pitches with 48 sqm always include electricity. The booking periods are also very flexible here. Late arrival on Friday and departure directly after the race on Sunday are possible here without any problems.

As a special feature, the Schitterhof also offers ready-made accommodation. The Schitterhof CHALETS. These small, cosy wooden chalets are very popular with guests arriving by motorbike and are always booked up quickly.