Choose your language
Wählen Sie hier Ihre Sprache aus
Selecteer hier uw taal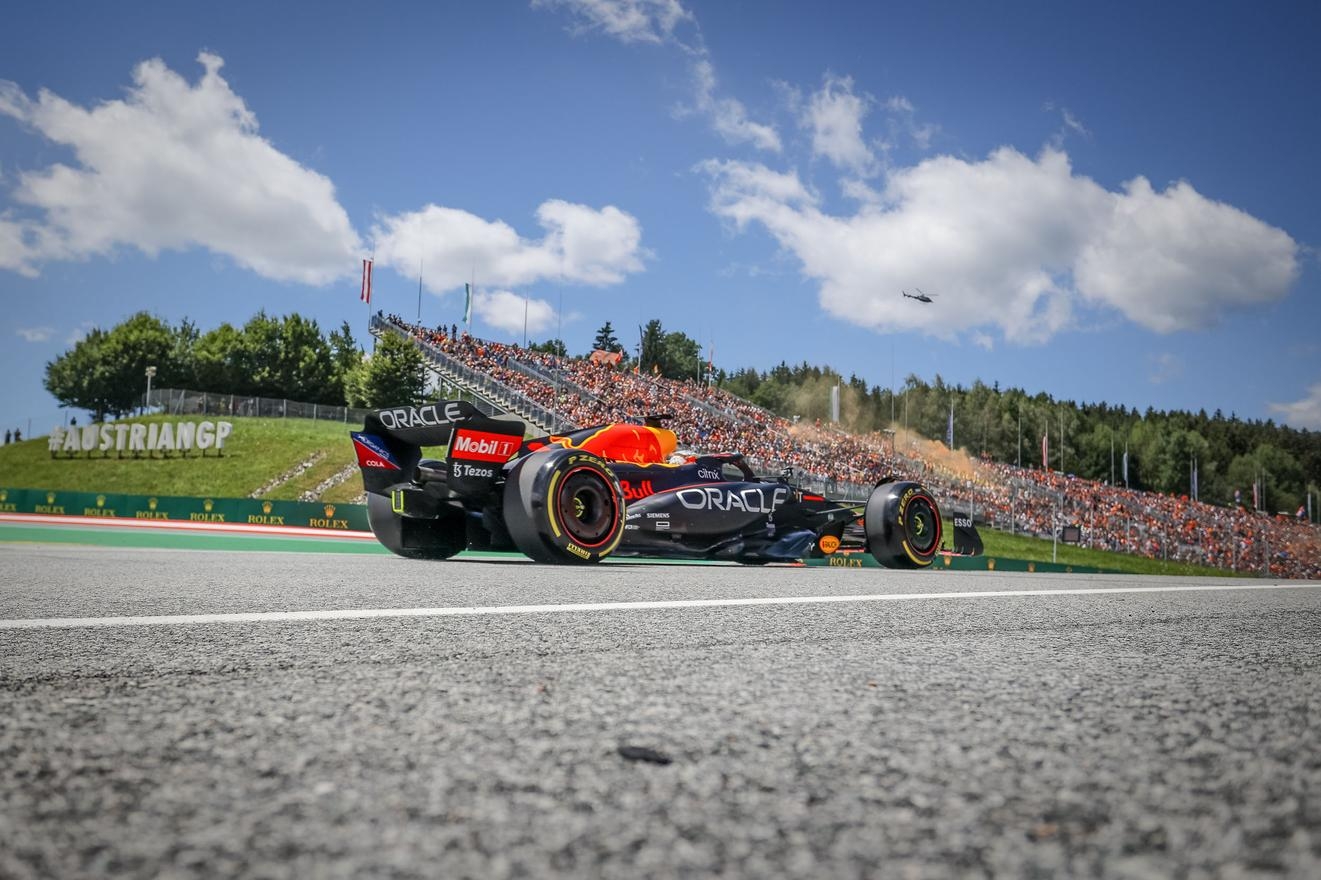 The top class of motorsport has been a guest at the Red Bull Ring since 2014 and attracts over a hundred thousand spectators and motorsport fans every year. The 4.318-kilometre-long racetrack is like a surprise bag in Formula 1, which rewards or punishes drivers and teams anew every year - but in any case surprises everyone again and again. There are favourites here only on paper and the races usually go differently than planned, but always exciting. Last year, Max Verstappen won the second Sprint of the season. The two Ferraris fought each other in Spielberg and Charles Leclerc emerged victorious from the duel with team-mate Carlos Sainz. 
This year there will again be double race action with the sprint race on Saturday 01 July 2023. Qualifying remains unchanged, but is shifted in the schedule to Friday 30 June 2023, thus providing increased excitement already after the first practice session.
For the arrival at the campsites, this means that long waiting times and traffic jams can be expected if you arrive on Friday. We therefore recommend arriving at the campsite in Spielberg on Wednesday or Thursday at the latest.

 
There are still a few free campsites for tents, camper vans or caravans at: www.spielberg-camping-weiss.at.
All further information on the F1 spectacle in Spielberg 2023 can be found on the Red Bull Ring homepage.