Choose your language
Wählen Sie hier Ihre Sprache aus
Selecteer hier uw taal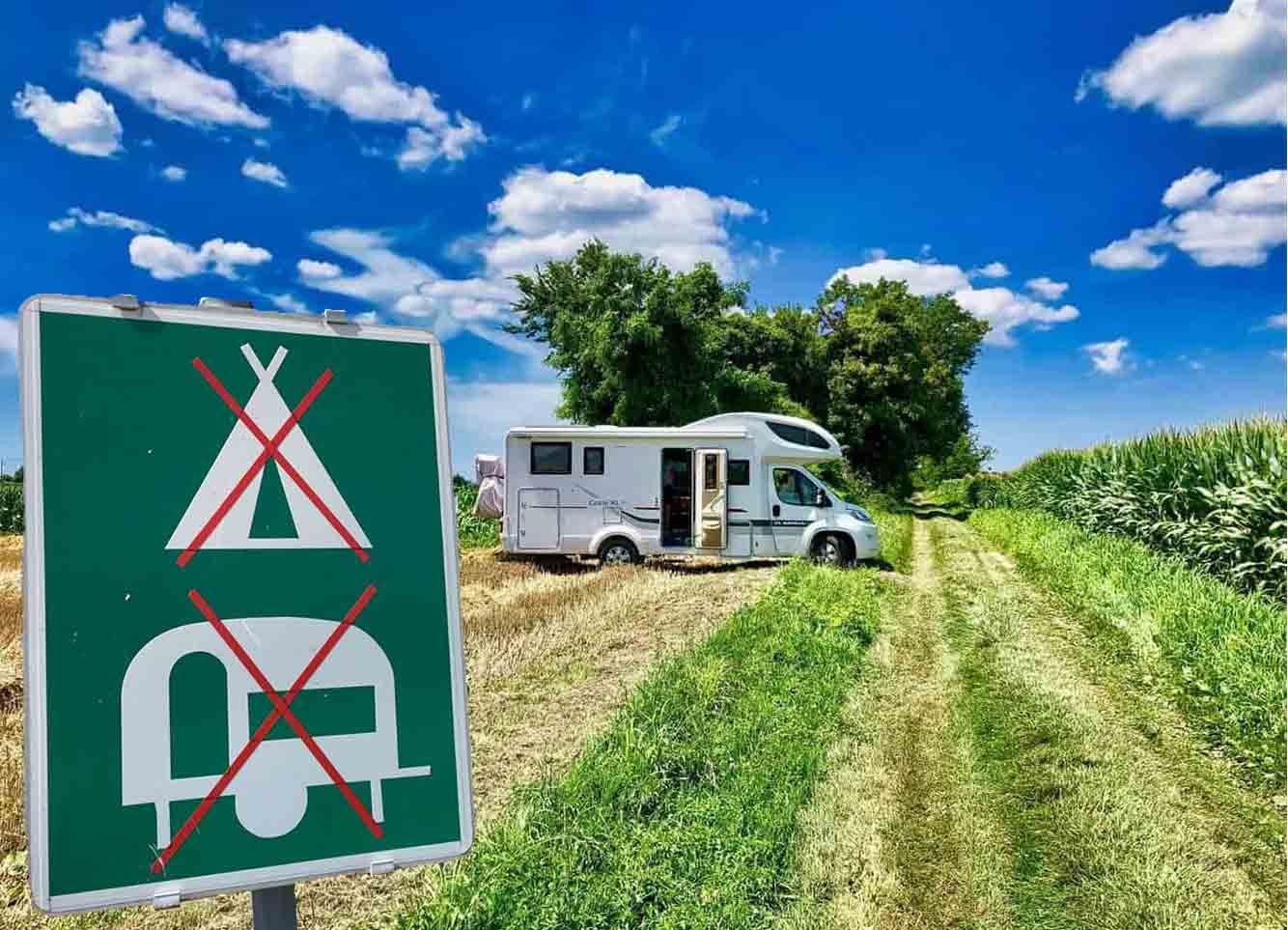 Even at the Formula 1 and MotoGP in Spielberg, campers get the idea every now and then to save on camping prices. Especially when all the campsites around the Red Bull Ring are already sold out. The alternative is wild camping. But can you really save anything by doing this?
Wild camping - what for many campers is the perfect idea of freedom and adventure, drives some communities in Austria crazy. This type of travel involves spending the night with a tent, campervan or motorhome in the great outdoors - for example in the forest or on public car parks, away from tourist campsites. However, as many wild campers have not behaved correctly in the past, today there is a jungle of rules on wild camping. In Austria, too, there are no uniform regulations on whether wild camping is allowed or not. In principle, free-standing with a motorhome or camper as well as camping in the forest and on private meadows is prohibited. However, there are different rules and penalties for wild camping in the individual federal states.

What is uniform is the rule that you may only camp overnight on private property with the express consent of the owner. In Austria this also includes forests - you may enter them freely, but camping in the forest at night is only possible with permission. Exceptions are emergency bivouacking and taking a break in the camper off the campsites. However, you should not take advantage of this, because such a break is only allowed to get you fit to drive again.

For illegal wild camping in Austria you can expect fines of up to 14,500 €. Such maximum fines are imposed quite rarely, but it can happen. To avoid penalties of any kind, you should obtain the necessary information and possibly a permit from the respective municipality beforehand if you do not want to stand on official campsites.

Also around the Red Bull Ring it is not allowed to camp on car parks during events like the Formula 1 or the MotoGP. There are more than 10 campsites open for several thousand campers within a short distance of the race track. For families and guests who like it a bit quieter, the Schitterhof-CAMPING-WEISS is the right choice. The best-rated camping in Spielberg during MotoGP Austria and F1 Austria.