Choose your language
Wählen Sie hier Ihre Sprache aus
Selecteer hier uw taal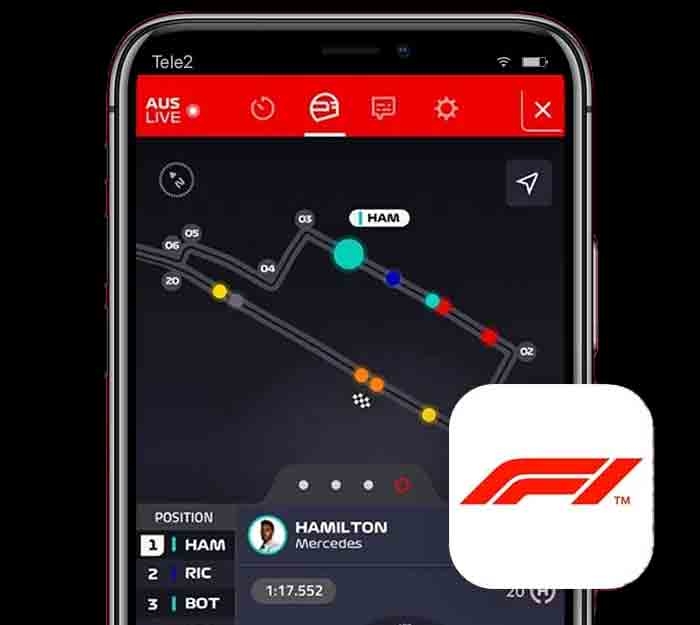 Here are several apps that will help you during your stay in Spielberg, be fun and give you info about the RedBull Ring and F1.

In this list you will find mobile applications that will facilitate your stay at the Red Bull Ring in Spielberg. All of them can be downloaded for free from the links below.

Formula 1® App

Whether you're a big fan of Verstappen, Russel or Sainz! Get the Formula 1® App and enjoy the most comprehensive tool to follow the World Championship in detail. It offers the latest news and analysis, live timings and live 3D tracking of each session, all in real time and on demand via your smartphone or tablet. Don't miss a moment with the official F1® app.


F1® Mobile Racing

If you can't get enough racing, get F1 Mobile Racing - a racing game that will thrill you. You can become a legend yourself and race against opponents from all over the world. The official F1 racing game!


RedBull Ring App

Here you will find everything you need to know about the RedBull-Ring and the events. The RedBull Ring app opens the gateway to motorsport for you! The app is divided into two sections - the Red Bull Ring section and the motorsport events. The Red Bull Ring section informs you about what's happening around the Red Bull Ring and provides you with tips on hotels and destinations. During the motorsport events, the app offers you extensive information. Mark your favorite program points and we will keep you up to date via push message. The news and social area provides you with the latest information and social media highlights. Thanks to live weather, you are informed about the current weather situation at Spielberg.