Choose your language
Wählen Sie hier Ihre Sprache aus
Selecteer hier uw taal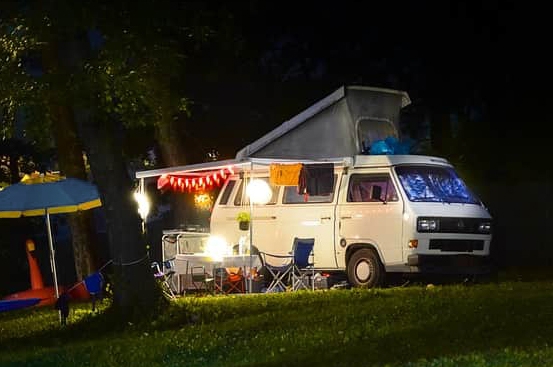 The campsites around the Red Bull Ring are quickly sold out during major events like MotoGP and Formula 1!
Only very daring motor sports enthusiasts come to the Red Bull Ring in Spielberg without a reserved camping pitch and try to get a pitch near the race track on the off-chance. This venture is very rarely crowned with luck. The good and nearby campsites are usually sold out months before the event. For Formula 1 at the Red Bull Ring, everything is sold out by March at the latest. For the MotoGP, you can wait until June at the latest to get one of the coveted pitches.
At the large campsites, however, it is quite possible that you will still get a pitch on the race weekend if you ask spontaneously. This is because guests often cancel at the last minute. So on Thursday of the race week it may still be possible to get a top campsite in a prime location close to the Red Bull Ring.


One of the best campsites in Spielberg for the MotoGP.
The most popular campsite for families and guests who like it a bit quieter is the Schitterhof CAMPING WEISS. Here you can pitch your tent inexpensively for just two nights and, thanks to the proximity to the motorway, you can also get home quickly on the Sunday of the race. The waiting times at the feeder roads to the motorway are rather short here compared to the campsites in Flatschach.
For the MotoGP, the somewhat more expensive and, especially at night, rather noisy campsites in Flatschach are located around the Partystadl and the party tents. Here you have to reckon with continuous noise pollution from the nearby party zones. The pitches are often only 30 square metres in size and are not exactly cheap due to a minimum overnight stay of 3 nights. If you want to party, this is the place to be!
At some of the campsites, campers have to pay extra if they want an electricity connection at their pitch. At the beautifully quiet Schitterhof, the spacious PREMIUM pitches with 48 square metres always include electricity. But there is one extra that you won't find on any of the other campsites: Your private toilet. This means that you have a toilet right on your pitch just for you.
Experience F1 and MotoGP at great value for money. Enjoy your comfortable camping stay, only 10 minutes walk from the race track.
As a special feature, the Schitterhof also offers ready-made accommodation. The Schitterhof CHALETS. These small, cosy wooden chalets are very popular with guests arriving by motorbike and are always booked up quickly.
The booking periods are also very flexible here. Late arrival on Friday and departure directly after the race on Sunday are possible here without any problems.