Choose your language
Wählen Sie hier Ihre Sprache aus
Selecteer hier uw taal
How does the booking work?
Please note the following steps
Wait for email confirmation
Common
We are an event campsite open in the following months: June/July/August, this is when there are events at the Red Bull Ring (Formula 1 Austrian Grand Prix, MotoGP). We are the right choice for guests who prefer a quiet campsite away from the party zones.
The camping meadow is only 900 meters away from the main entrance of the Red Bull Ring. In less than 10 minutes, you can easily reach the event area on foot. Also at the departure, you are in pole position with us. It is only 800 meters to the freeway exit of the S36. A quick departure after the race weekend is thus guaranteed.

Around the main entrance of the Red Bull Ring are several party and event zones with loud music and bright lights. Campsites in this area are often very noisy throughout the night and drunken party-goers are also common here.

Our camping meadow is already far enough away to ensure a pleasant night's rest. We also make sure that the night's rest is respected and that no loud music is played at our campsite during this time.
We expressly point out to our guests that from 10.00 p.m. music is only permitted at "room volume". No music is permitted from 11.00 p.m. and the night's rest must be observed.


During the Red Bull Formula 1 and MotoGP events, the campsite is open from Wednesday to Monday of the event weekend.
The check-in is open at ...
Formula 1:
Wednesday from 12.00 to 22.00 hrs.
Thursday from 08.00 to 23.00 hrs
Friday only arrival for chalet guests from 08.00 to 22.00 hrs.
MotoGP:
Wednesday from 12.00 to 22.00
Thursday from 08.00 to 22.00
Friday from 08.00 to 22.00
Wednesday, 12:00 pm till 8:00 pm
Thursday and Friday, 7:00 am to 10:00 pm
During Formula 1, on Friday check-in is only possible for chalet guests.

On Friday at 10:00 pm the campsite will be closed. Paid bookings will then lose their validity. Access outside the above check-in times is not possible. However, you can wait at the parking lot in front of the check-in until the check-in opens.
If the organizer changes the date of the event, the camping booking will also change. If the event is cancelled by the organizer, the camping bookings remain valid for a next event.
In principle, according to the traffic concept of the organiser Red Bull, it is only possible to leave the campsites after 8 p.m. on Sunday of the Formula 1 or MotoGP. However, as our camping site is very close to the motorway access road, it has been possible to leave earlier in previous years.

However, we generally recommend that our guests stay at the campsite on Sunday and leave on Monday without any traffic jams. Especially during Formula 1, long waiting times on the motorway slip roads and even longer traffic jams afterwards at the Sankt Michael motorway junction are to be expected.


There is no party zone at our site. There are party tents and much more near the main entrance of the Red Bull Ring, only about 10 minutes walk away. 
Especially for Formula 1 and MotoGP it is very loud west of the main entrance of the RedBullRing. Here the whole night party is made and also the fans in the surrounding campsites celebrate until the morning. From our quiet campsite this area is about 1.1 km away. Noise and light of the party zone are no longer disturbing here.

Have you brought a stereo or TV for your own use? Make sure that you do not disturb other campers. From 10 p.m. onwards, music is only allowed at "room volume". After 11 p.m. the night's rest must be observed and it is not permitted to make unnecessary noise on the campsite. Anyone who causes a nuisance by making noise, consuming excessive amounts of alcohol and/or taking stimulants or narcotics may be expelled from the campsite.


Booking
There is a new and powerful electricity supply at the campsite.
Each PREMIUM and BASIC pitch (with the extra "electricity), have 230V with 8 amps available. The electricity distribution boxes can be between 5 and 40 metres from the pitch. The appropriate extension cable with a CEE 7/4 Schuko plug must be brought by the campers themselves.
The distribution boxes have CEE 7/3 earthed sockets.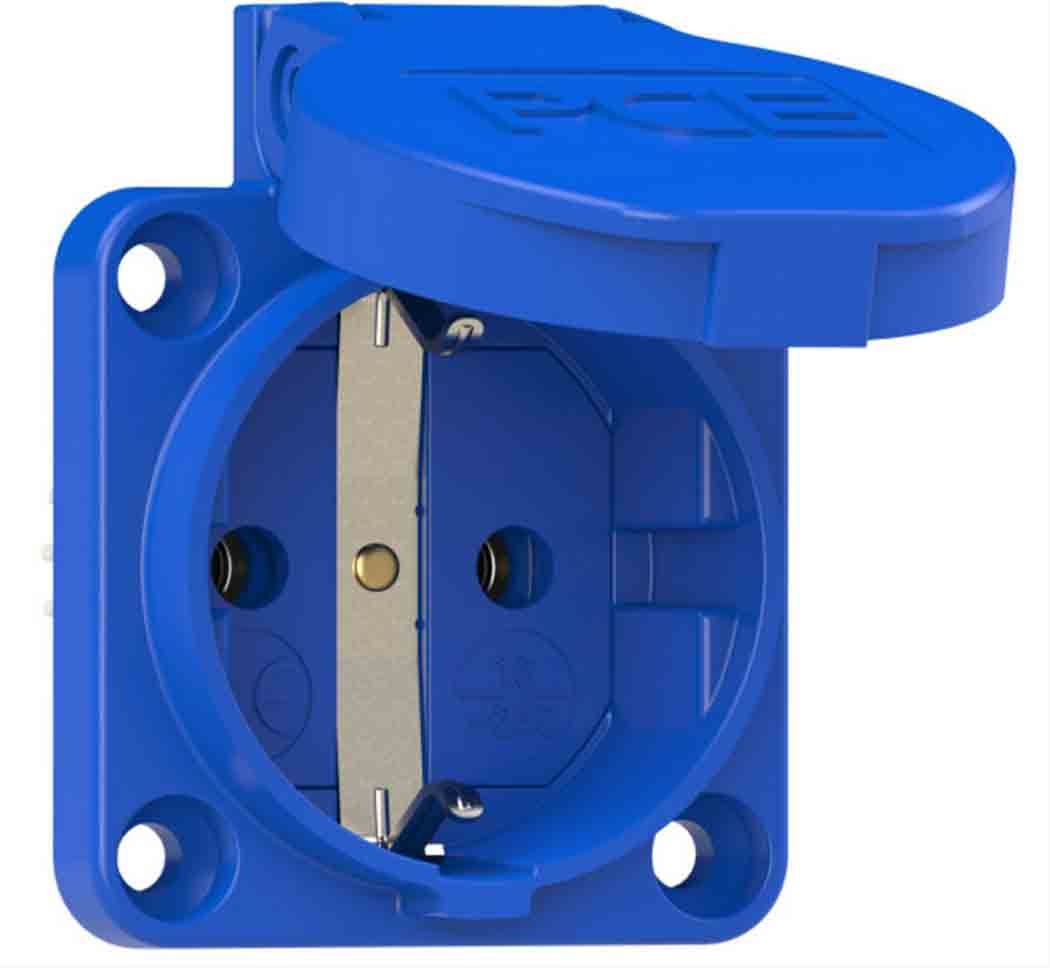 Bring a 40m extension cable with a CEE 7/4 safety plug.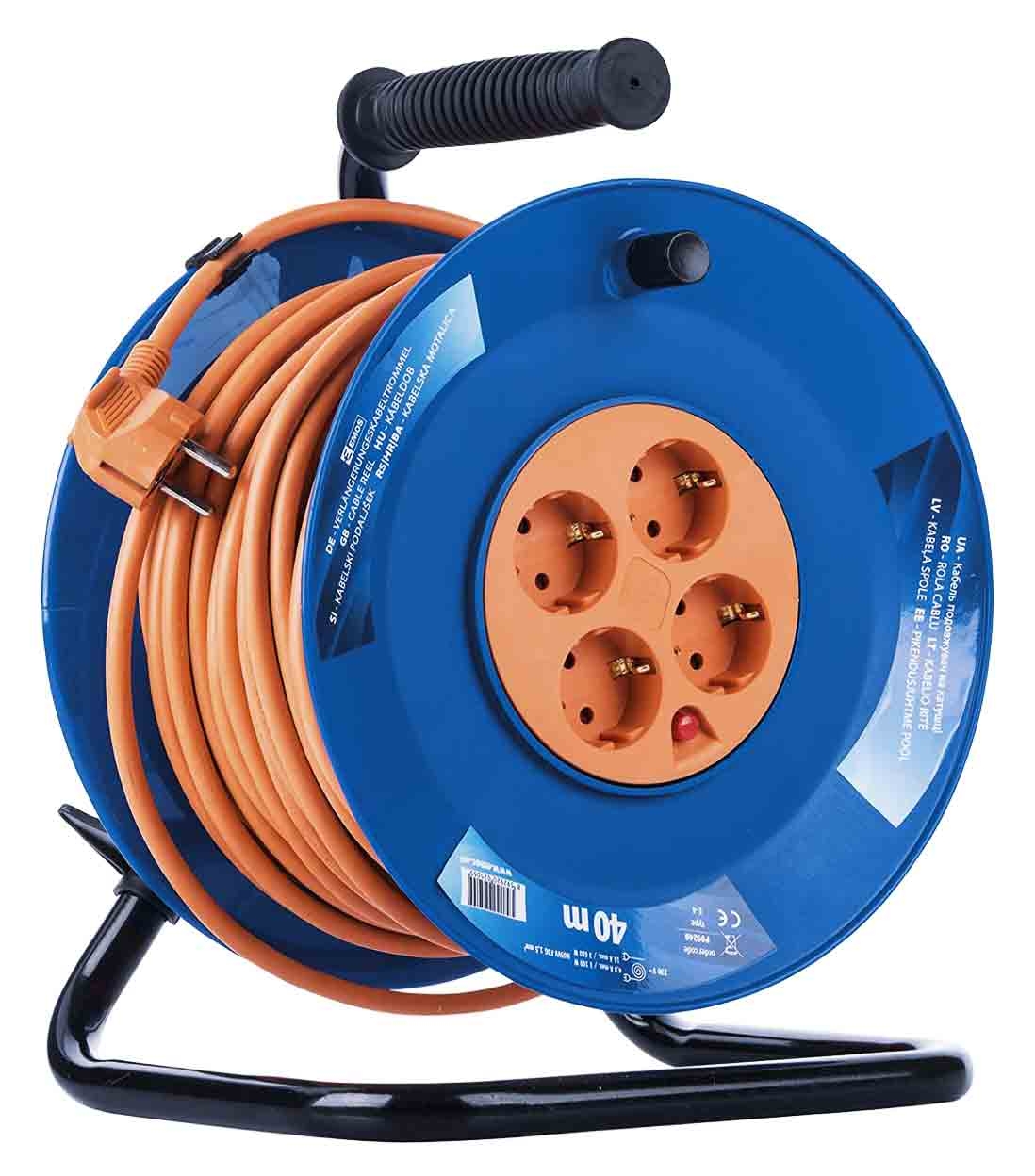 If you do not receive a confirmation, please check your spam account - the confirmation could also land here. We usually send a legally valid booking confirmation within 48 hours (bookings on Saturdays and Sundays or holidays are confirmed on the following working day). Otherwise, please contact us.
Children up to 14 years old do not pay any camping fee. (On the day of check-in, the child must be 13 years old).
For bookings that have been paid for online in advance and not cancelled free of charge within 14 days, there is no refund of the amount paid. Exceptions are cases of force majeure or the existence of objectively important reasons such as the loss of the basis of the business. In general, we always try to find an accommodating solution. No cancellation is possible after payment of the invoice. In case of a no-show, 100 % of the price will be charged. Likewise, in the event of an early departure, a refund of fees is excluded.

These strict cancellation conditions have become necessary because in recent years there have been a lot of multiple bookings at the campsites for major events, which were then cancelled shortly before arrival.



There are 2 categories of pitches.

BASIC: 150 pitches of 30 sqm (7.5 x 4 metres), with and without electricity. Partly slightly sloping meadow. Suitable for a maximum of 6 people, 1 vehicle and 2 tents.

PREMIUM: 250 pitches of 48 sqm (8 x 6 metres), with electricity included. All flat meadow. Suitable for a maximum of 8 people, 1 vehicle and 2 tents. Only vehicles up to max. 7.5 tonnes total weight are allowed on our campsite.

Keeping parking spaces free for following campers is not permitted! To stand next to each other, you must enter the camping area at the same time. Additional vehicles can be parked in a nearby car park (not at the camping site!) for a fee. It is not permitted to drive into the camping area with this vehicle. Camping equipment must be brought from this vehicle to the pitch on foot.

The allocation of pitches is carried out exclusively according to the "First-Come-First-Serve" principle by our staff team!


If you want to spend the night very comfortably and do not want to take your own camping equipment, you can do it in our wooden chalet village. We offer wooden chalets with bunk beds for 4 people including electricity and a car parking space. If you wish, you can also book all-inclusive. Then fresh bed linen and towels are included. Otherwise only a high-quality mattress with a protective cover. The beds are made of Austrian sleeping pine. The scent of essential oils has been proven to promote healthy sleep.

Our chalets are built to a high standard and are not comparable to cabins offered at other places around the ring.


For bookings via our website, we accept these payment methods:

SEPA payment is possible for payments from Austria, Germany, Switzerland, and more than 30 other countries.

For guests from the Netherlands, we also offer the possibility of payment via iDEAL, a top-rated payment service in the Netherlands.

For guests from outside the EU, we offer the possibility to pay via PayPal.



If contrary to expectations, there is a problem with one of the payment options, please get in touch with us at info@schitterhof.at.



Facilities
Electricity access can be booked for each pitch or is included in "PREMIUM". Per pitch only 1 Schuko socket 230 V (CEE 7/3), but NO power current with 400 V is available. If further power outlets are used, they will be cut off from the power supply!

An own Euro plug with power cable of at least 40 m has to be brought along. Depending on the location, up to 40 m cable length to the next power distributor is required. The power systems are not designed for any kind of heating/cooking (electric heaters, cooking/grilling) for operating air conditioners or consumers with high power. The use of such high power electrical loads is expressly prohibited. The use of defective consumers, such as old refrigerators, defective cable drums, etc. is prohibited and in case of non-compliance the power access will be permanently disconnected.

Attention: It is not allowed to operate self-brought power generators!
Since guests repeatedly report bad experiences camping in Spielberg at other sites with the power supply, it is particularly important to us to ensure a functioning power supply at the campsite. We provide for the F1 and MotoGP sufficient power distribution and power (8A per socket). 

There is no direct water and wastewater connection at the booked pitch. Freshwater connections are available centrally in the sanitary facilities area. To fill up the water tank in the camper/caravan, a water connection with a pipe length of approx. 10 m is available at the sanitary areas. Dishes can be washed in a separate area. 

Mobile toilets are regularly distributed throughout the campsite. Shower and washing facilities are available in the large sanitary area next to the gastro area and in the courtyard building at the Schitterhof.
Guests of the Chalet Village have their own VIP sanitary containers.
Eat & Drink
In the catering area, breakfast is offered from 7:00 am and snacks as well as non-alcoholic and alcoholic drinks all day. In the evening there is a selection of grilled dishes. The gastronomy closes at 10:00 pm. There is no party area!
You can bring food and drinks to the camping area. Please note that they are not packed in glass. Glass is not allowed in the whole camping area. In addition, it is also not allowed to bring large supplies of alcohol and food. These may be inspected by our staff and their consumption prohibited.
Barbecues are only allowed in suitable containers on the pitch with gas barbecues. Charcoal barbecues are prohibited. Lighting a campfire is prohibited. Open fires, as well as the use of alcohol or petrol heaters are not permitted.

The nearest small grocery store is about 1.5 km away.

Within a radius of 5 minutes by car there are several supermarkets, specialty centers as well as gas stations. The two shopping centers, Knittelfeld and Zeltweg, are each about 4 kilometers away.

All rubbish should be left on the campsite site in tied bags, separated into plastic, aluminium packaging and residual waste. Rubbish bags are available free of charge in the information area of the camping site. In general, the pitch must be left as clean as it was when you arrived.

Disposing of special waste (barbecues, fridges, mattresses, tents, camping chairs, etc.) on the camping site is strictly prohibited and will result in an additional charge of at least Eur 200.